The dramatic story of one True Door at Nazareth Home, Kentucky, USA
The True Doors ® project at Nazareth Home was initiated by Michael Buckman, Director of Development, with the support of an incredibly committed team.
This group of people are the reason Nazareth are consistently one of the best homes in the United States and their innovative compassion has allowed Charity Court, their memory care program, to be the program of distinction for Nazareth Home and also the most desired program by the community at-large.
Two key contributions to the True Doors ® project came from Tiffany Terriaco, Assistant Director of Nursing, and Lakin Louiso, Charity Court's Program Director.
From time-to-time we hear back about dramatic improvement in someone's quality of life after their True Door has been placed. The whole True Doors team was moved to hear from Tiffany about the effect of True Doors ® for one elder.
The door has really improved this elder's quality of life. She was having a really hard time adjusting and identifying her room as her space. She was spending her days sitting outside of her room and guarding it to make sure that none of the other elders went in. She would frequently tell us we could have the room back and that she was going home. We have seen a huge improvement in her since we got her True Door in place. No more episodes of blocking her door, she finally identifies it as her room, and she is not constantly asking to go home every day. She absolutely loves the door and couldn't believe it was hers. It has truly improved her quality of life.
– Tiffany Terriaco | Assistant Director of Nursing at Nazareth Home in Louisville, Kentucky, United States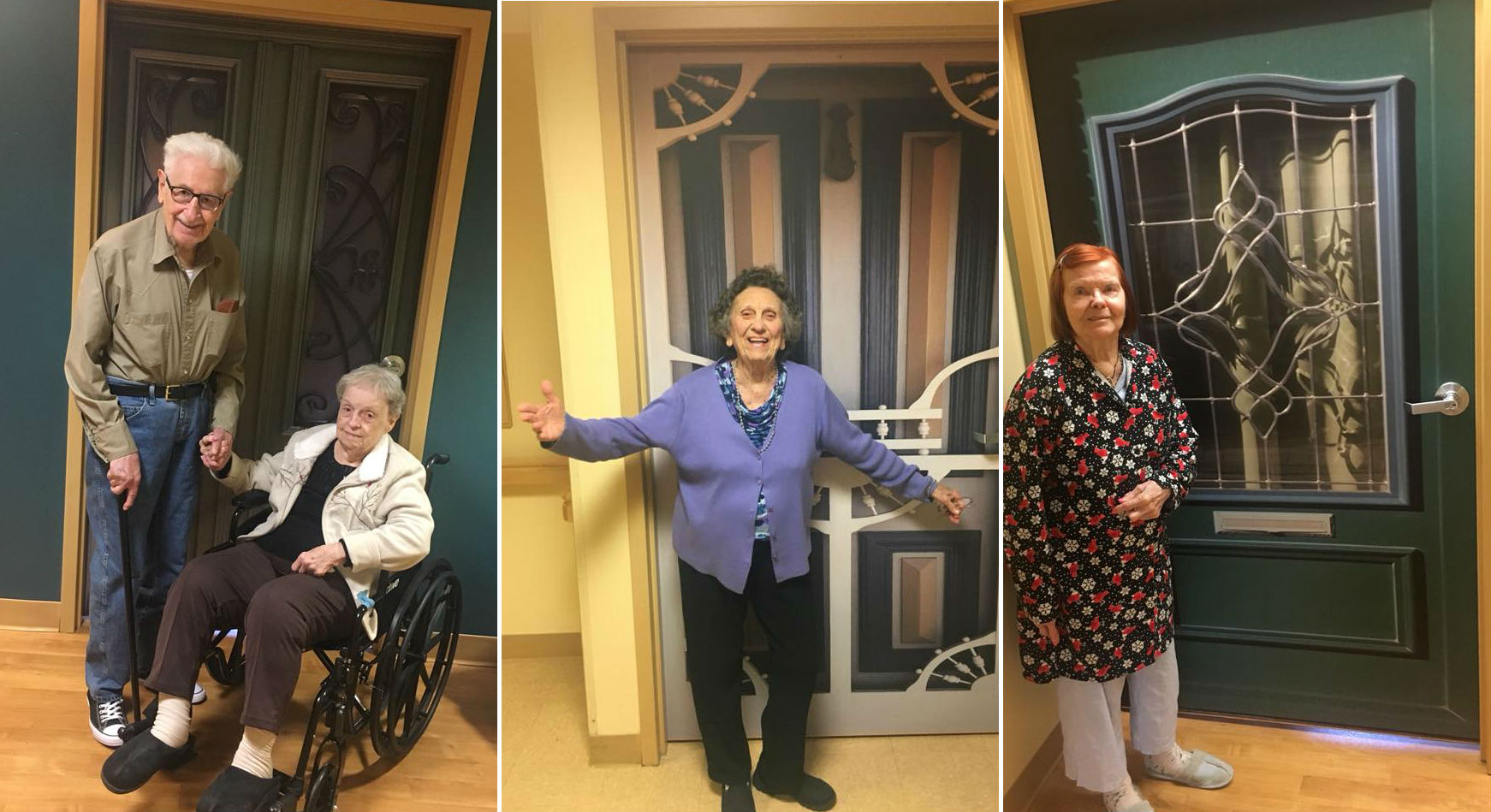 True Doors ® are by no means the only compassionate idea that Nazareth Home are putting into practice.
We were energised to hear about their work with Feet to the Fire Writer' Workshops ® where elders are supported in documenting their life stories.
Prepare to be inspired by touching, powerful and important Feet to the Fire Writer' Workshops ® in this video. Happy viewing!
Transform impersonal hallways into neighborhoods with homes.
Help people to recognize and find their own doors. Increase privacy and sense of safety. Stimulate reminiscence and social interaction. Help elders feel at home, and energize staff with a beautiful workplace.