True Doors following the principles of dignified dementia design
A project report about Glacier View Lodge in Courtenay, British Columbia, Canada.
Glacier View Lodge is a not-for-profit long-term care facility operated by Glacier View Lodge Society serving the Vancouver Island community.
They heard about True Doors through social media in 2016 and were immediately interested in the idea.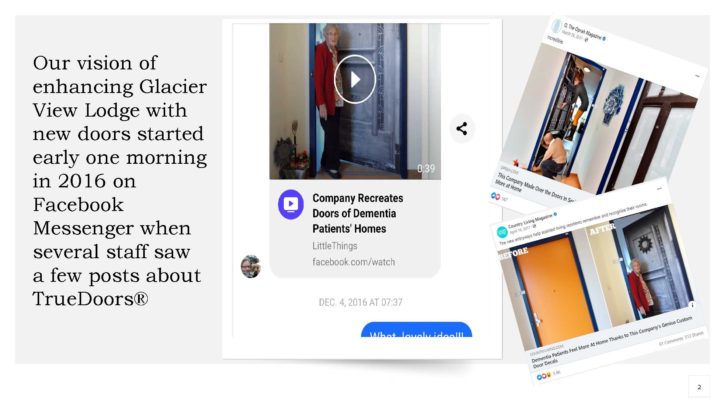 And began working on raising the fund needed to transform every resident's door.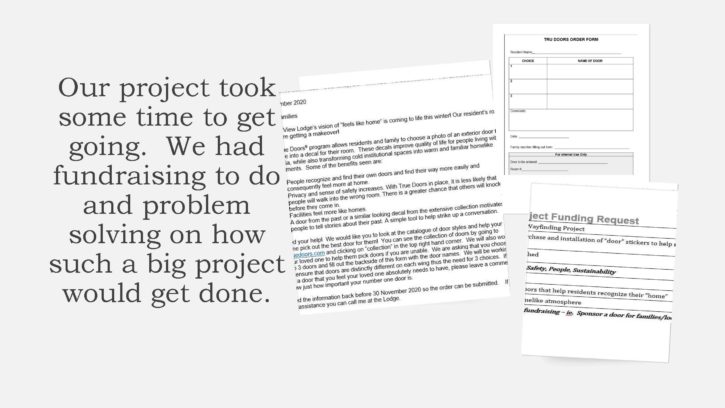 They worked and organized the project with Resident and Family Councils.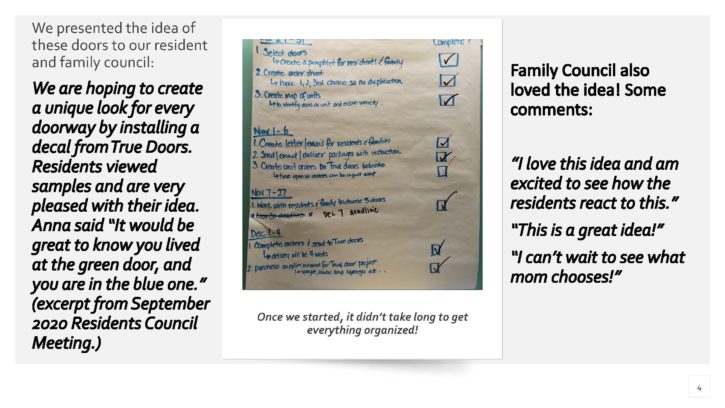 There was a clear set of goals, which included creating a home-like environment, enhancing the sense of security, and stimulating interactions.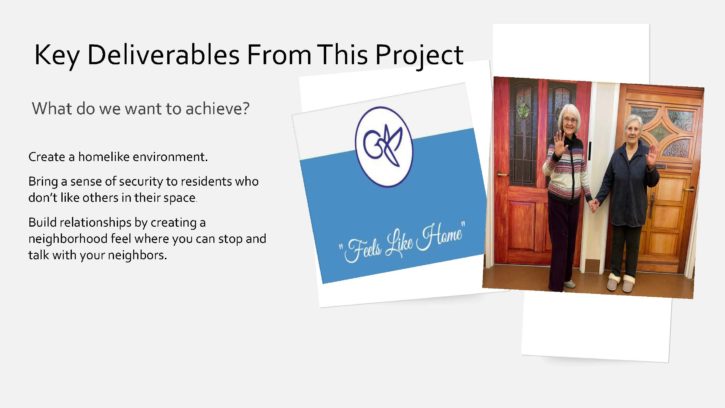 The families helped to create a shortlist of options for each resident to make it easier to select a design from the True Doors Collection.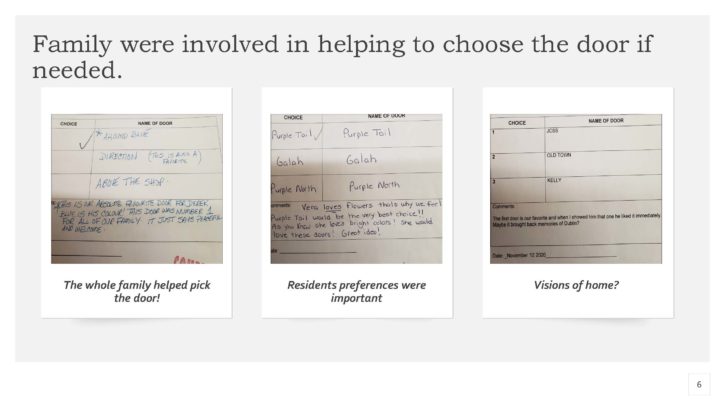 Once the choices were made it was time to place the order.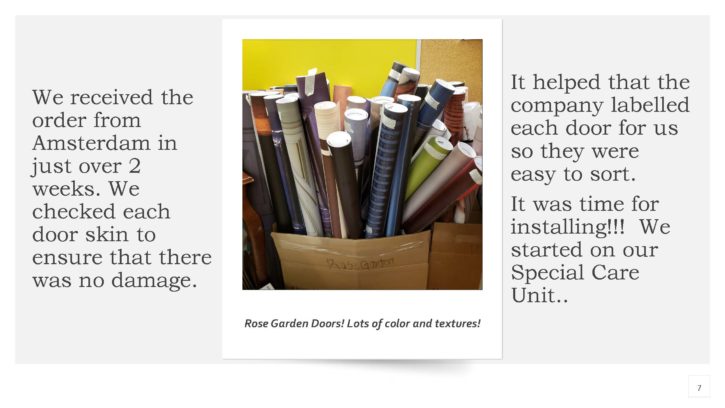 They applied the decals themselves having watched the instructional videos on the True Doors site, which explain the process step-by-step.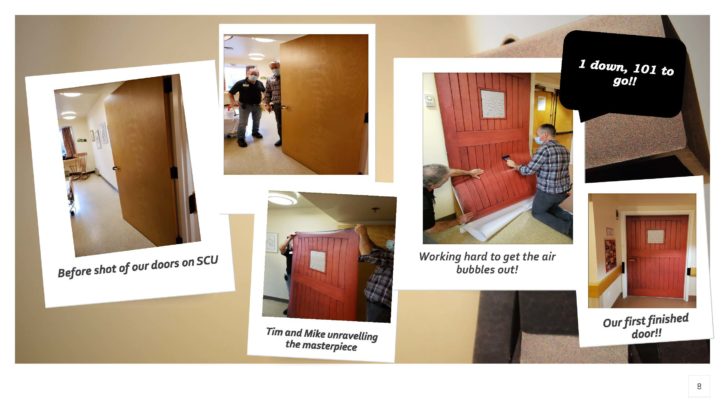 The Collection includes high-quality photos of doors from around the world. The wide range of options means that each resident is really able to pick a design that suits them.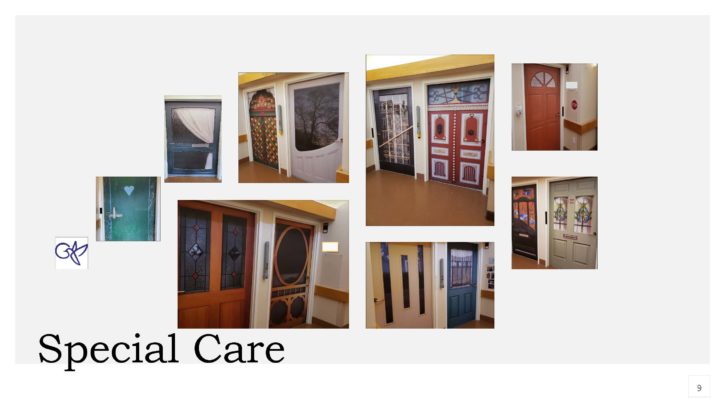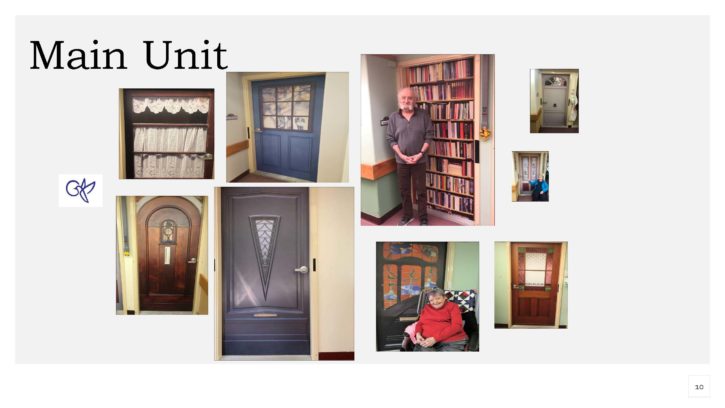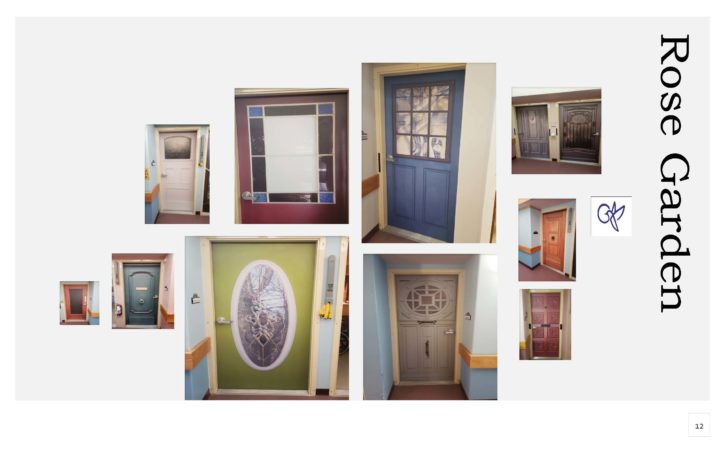 That sometimes even means picking a door you've always wanted, rather than a design that reminds you of a past home.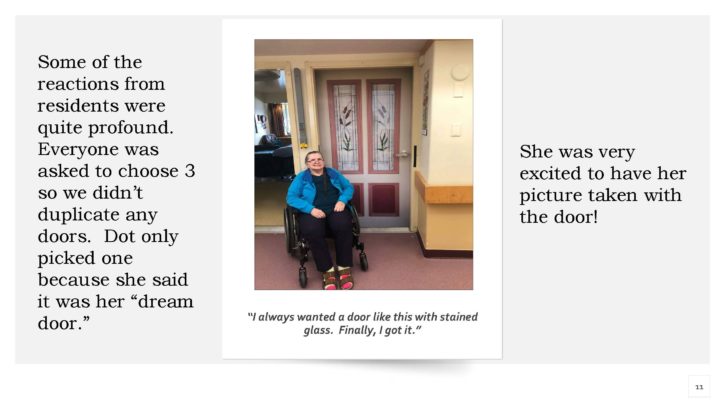 Our thanks to the great and dedicated team at Glacier Views Lodge for their openness in sharing the used in this article!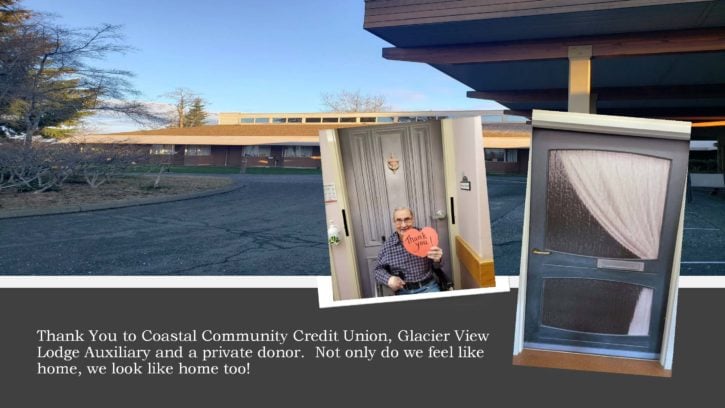 Transform impersonal hallways into neighborhoods with homes.
Help people to recognize and find their own doors. Increase privacy and sense of safety. Stimulate reminiscence and social interaction. Help elders feel at home, and energize staff with a beautiful workplace.