Community
True Doors stories from across the world. Stories of community, personalisation, happy memories and that all-important feeling of home.
Pickering Manor Connects Memory Care Goals and Design
Meri Luarasi explains how dementia design supports care goals at Pickering Manor's new Memory Care area in Newtown, Pennsylvania, USA.
Community and True Doors at Kiwanis Nursing Home
Nola Carr and Lisa Darling explain how important the local community is to Kiwanis Nursing Home in Atlantic Canada and the role of True Doors in helping to create a sense of home.
Gezellig True Doors at Rembrandt Living
Amy Sutton, Nicoline Mundey and Tinie Nieuwenhoven at Rembrandt Living in South Australia walk us through their home and True Doors project.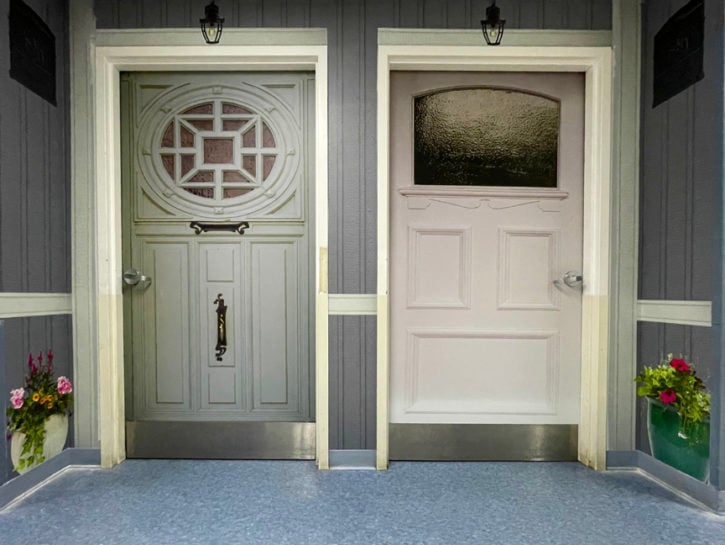 Kathy Hirsch on how creating sensory-scapes helps everyone involved with long term care to feel more at home
Architecture and design are two of the least understood and underexploited areas in the toolkit to help elders feel at home in long-term care.
True Doors following the principles of dignified dementia design
A project report about Glacier View Lodge in Courtenay, British Columbia, Canada.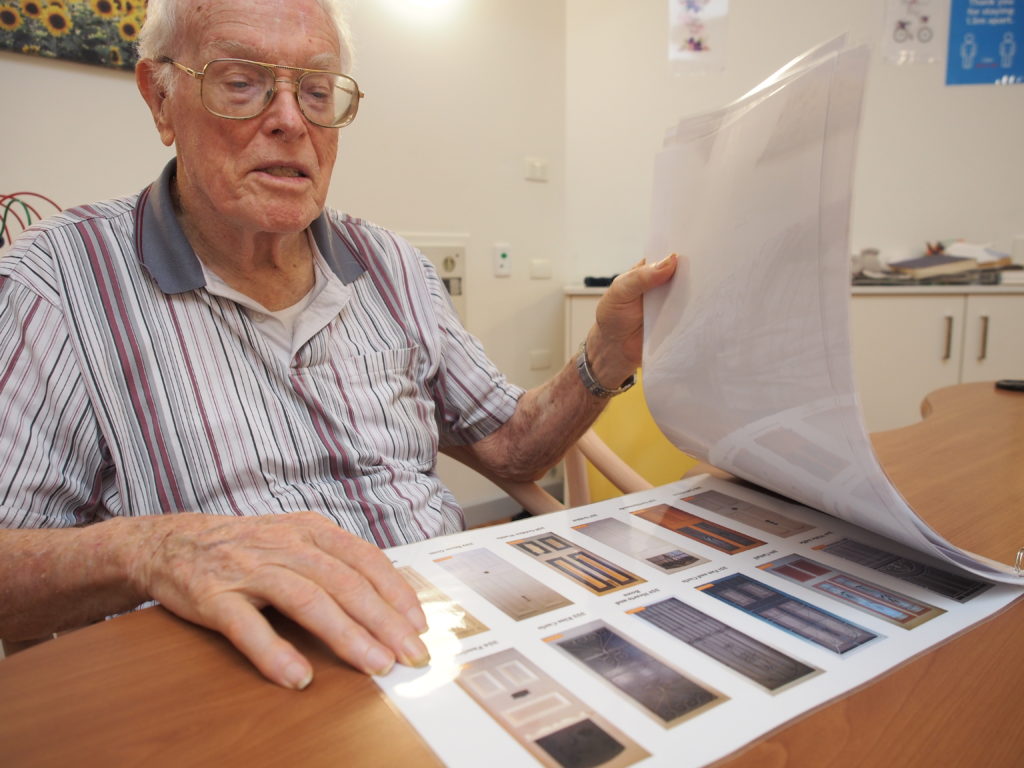 Creating a sense of ownership for residents St Vincent's Carseldine
At St Vincent's Carseldine in Queensland, Australia, the team wanted to transform institutional feeling hallways and create a sense of ownership for residents.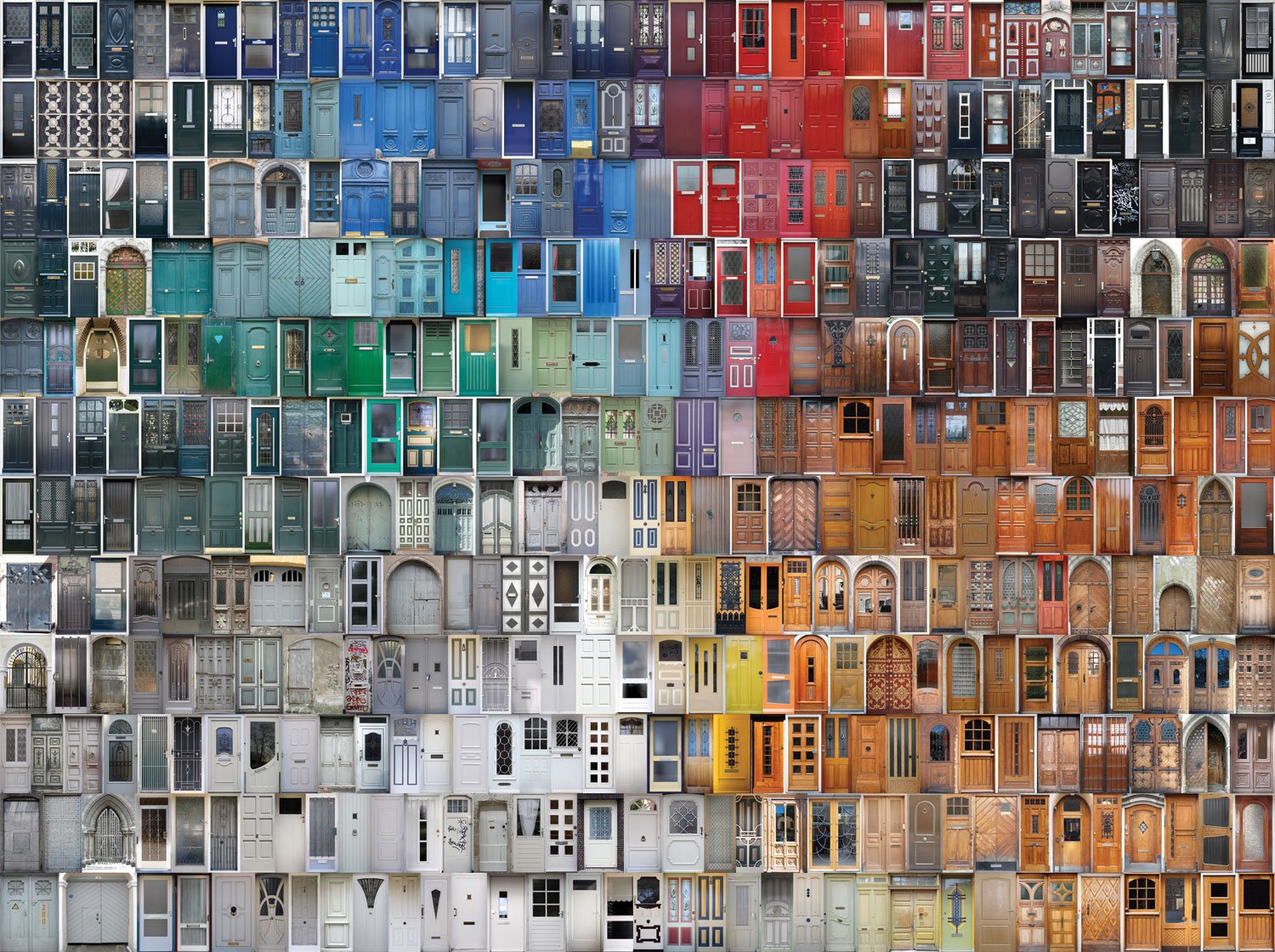 A True Doors transformation at the Acacia Living Group in Western Australia
We recently completed our first project in Western Australia, which was led by Kim Sewell the Manager for Residential Care at Acacia Living Group.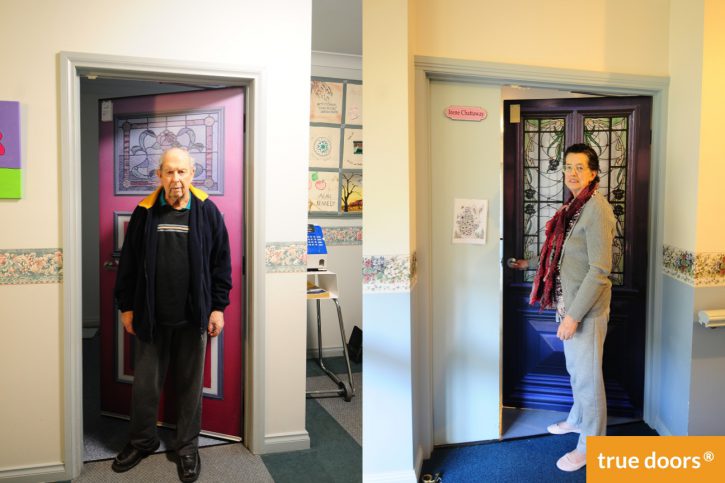 A Warm and Wonderful Bequest at Cypress View Lodge
Karen Hodgson, Facility Manager at Cypress View Lodge, New South Wales, Australia, initiated a True Doors project after reading about our work on an online magazine.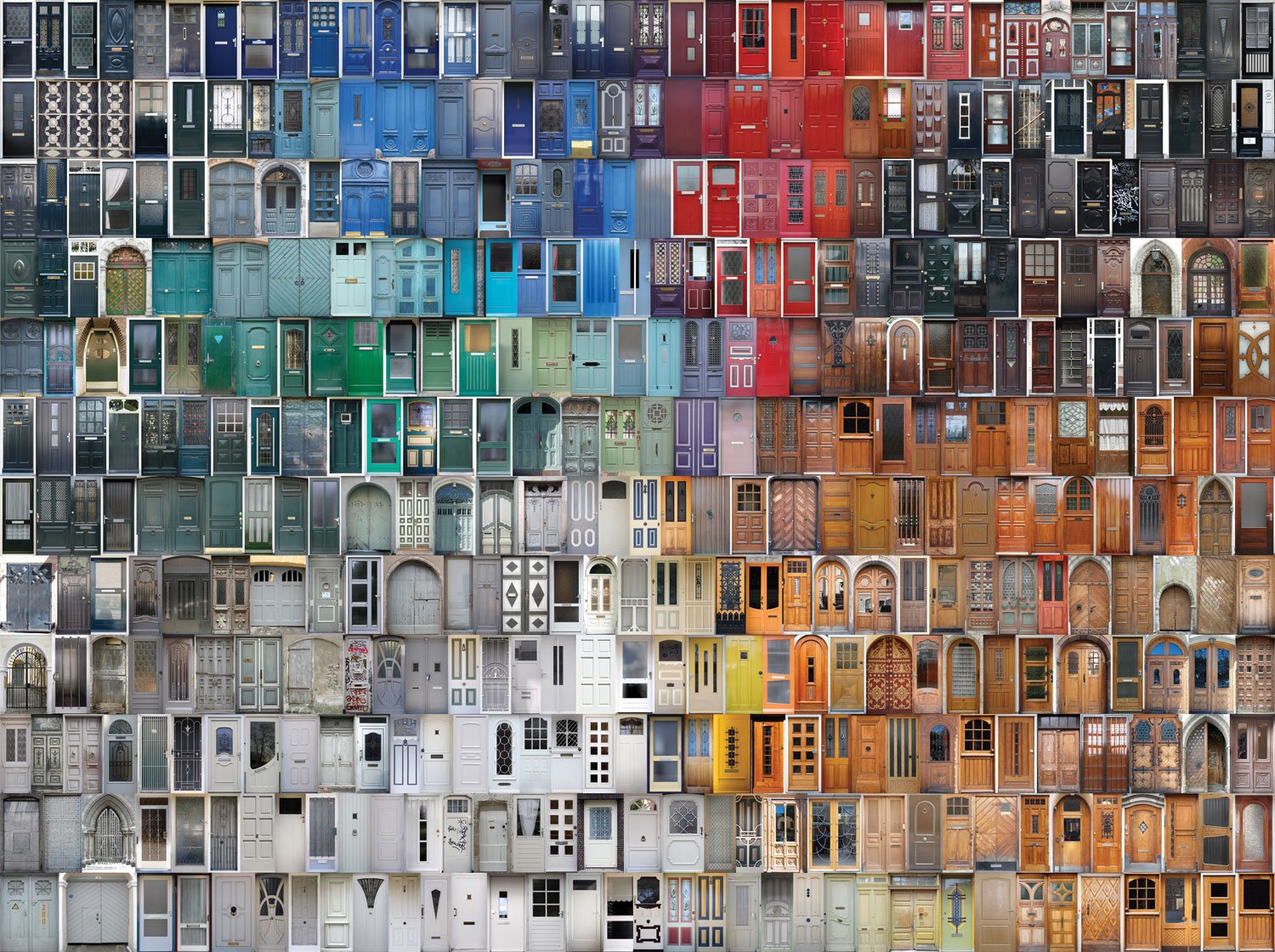 Having fun at TLC Aged Care The Heights
In my recent summary of the first year of True Doors projects in Australia, I described the heart-warming reaction from one particular elder while my Husband, John, and I were applying four True Doors during the trial at TLC Aged Care, The Heights in Donvale, VIC.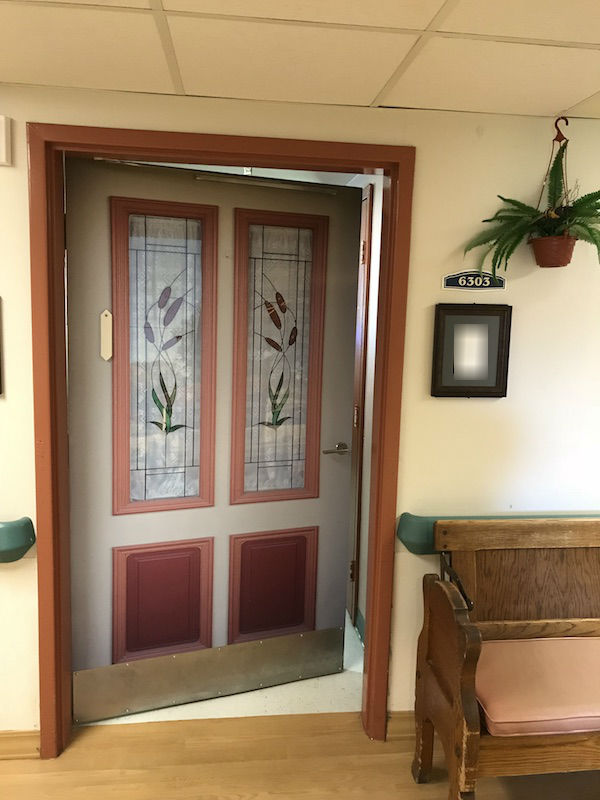 Introducing True Doors at Kings Way LifeCare Alliance
This year Kings Way LifeCare Alliance has introduced True Doors to both its nursing homes in New Brunswick, Canada. We spoke with Megan O'Hara, Community Development Coordinator.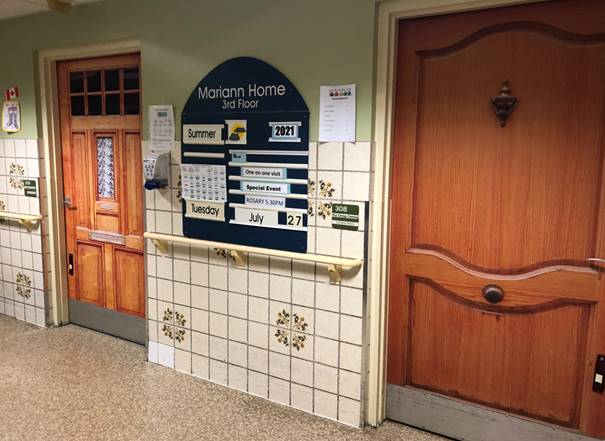 Lovely feedback from Mariann Home, Richmond Hill, Ontario
My LTC home, Mariann Home in Richmond Hill Ontario was lucky enough to be able to have True Door Decals installed in our home over the summer of 2021. True Doors have brought a sense of 'home' and 'community' back into our facility.
Mercy Health Bethlehem Home for the Aged
At the beginning of 2017 we began working with Carolyne Taplin, who was previously a facilitator for Alzheimer's Australia and is an avid photographer. Carolyne is based in Bendigo, Victoria.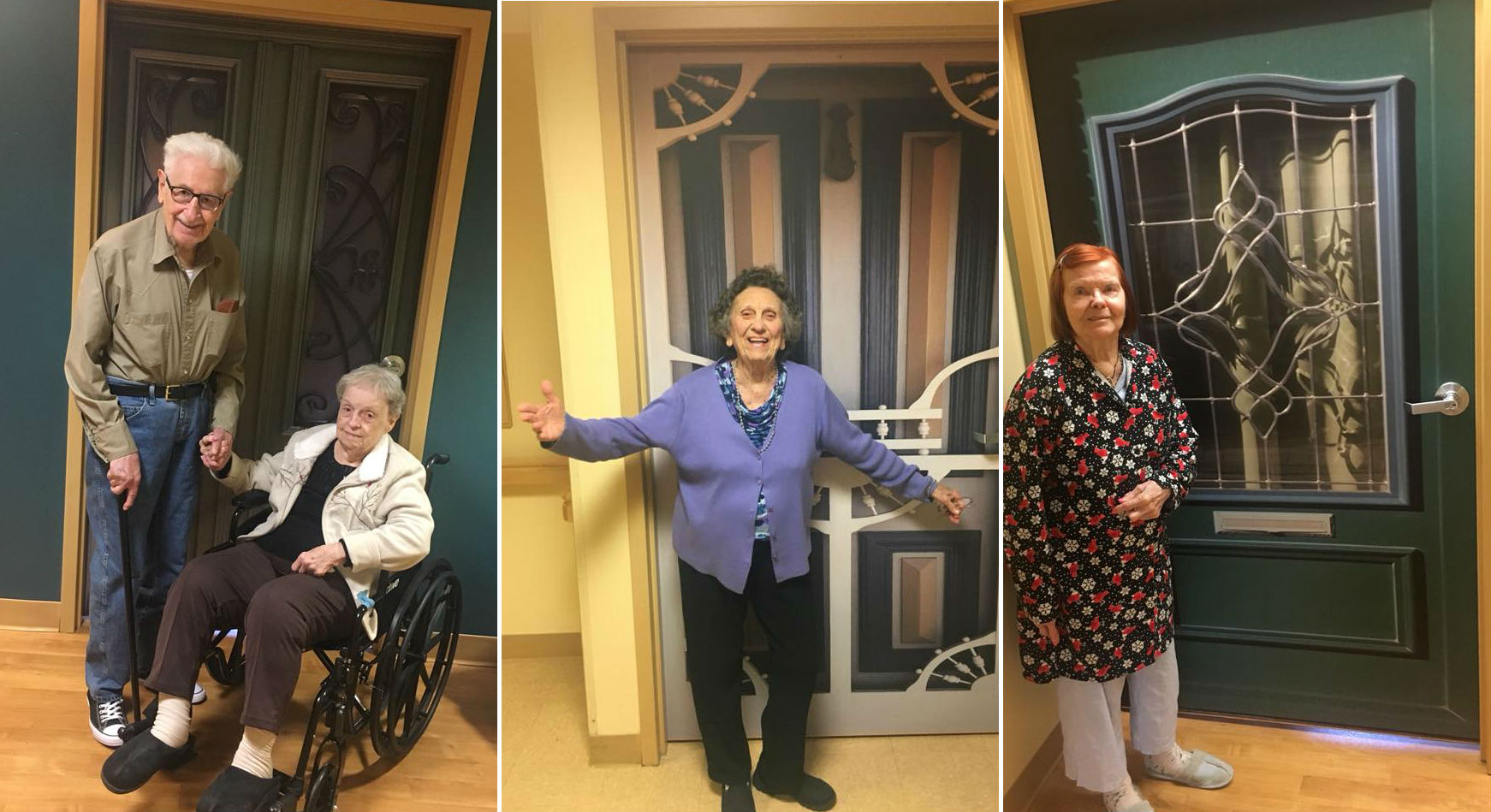 The dramatic story of one True Door at Nazareth Home, Louisville, Kentucky
The True Doors project at Nazareth Home was initiated by Michael Buckman, Director of Development, with the support of an incredibly committed team.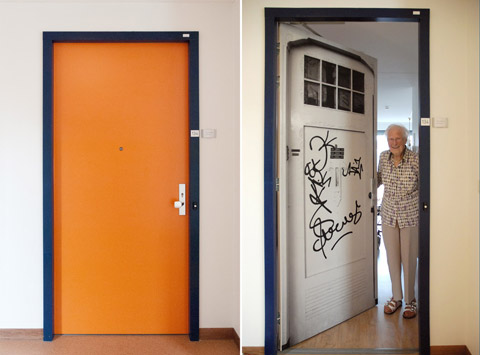 A True Doors transformation at Weidevogelhof, Pijnacker, South Holland
In October 2014 we completed our first project at De Weidevogelhof, one of Pieter van Foreest's highly innovative care facilities in South Holland.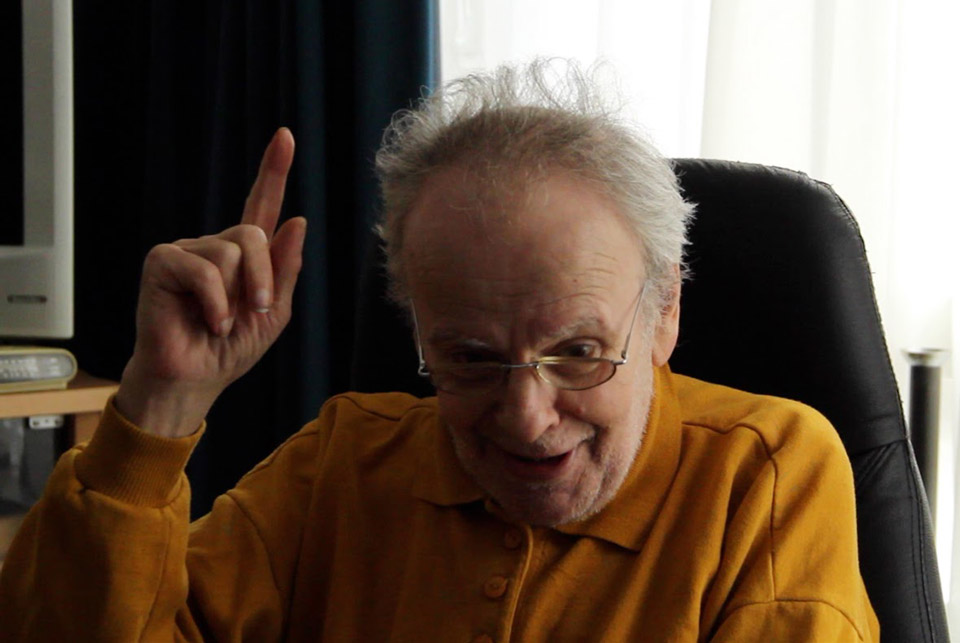 A True Doors transformation at de Bijsterstede Care Home
We installed 14 True Doors at Bijsterstede Care Home in Tilburg, The Netherlands, in spring 2014. In the interviews, managers and residents talk about how True Doors helps residents transform their environment.