The Cat N' Kitten Collection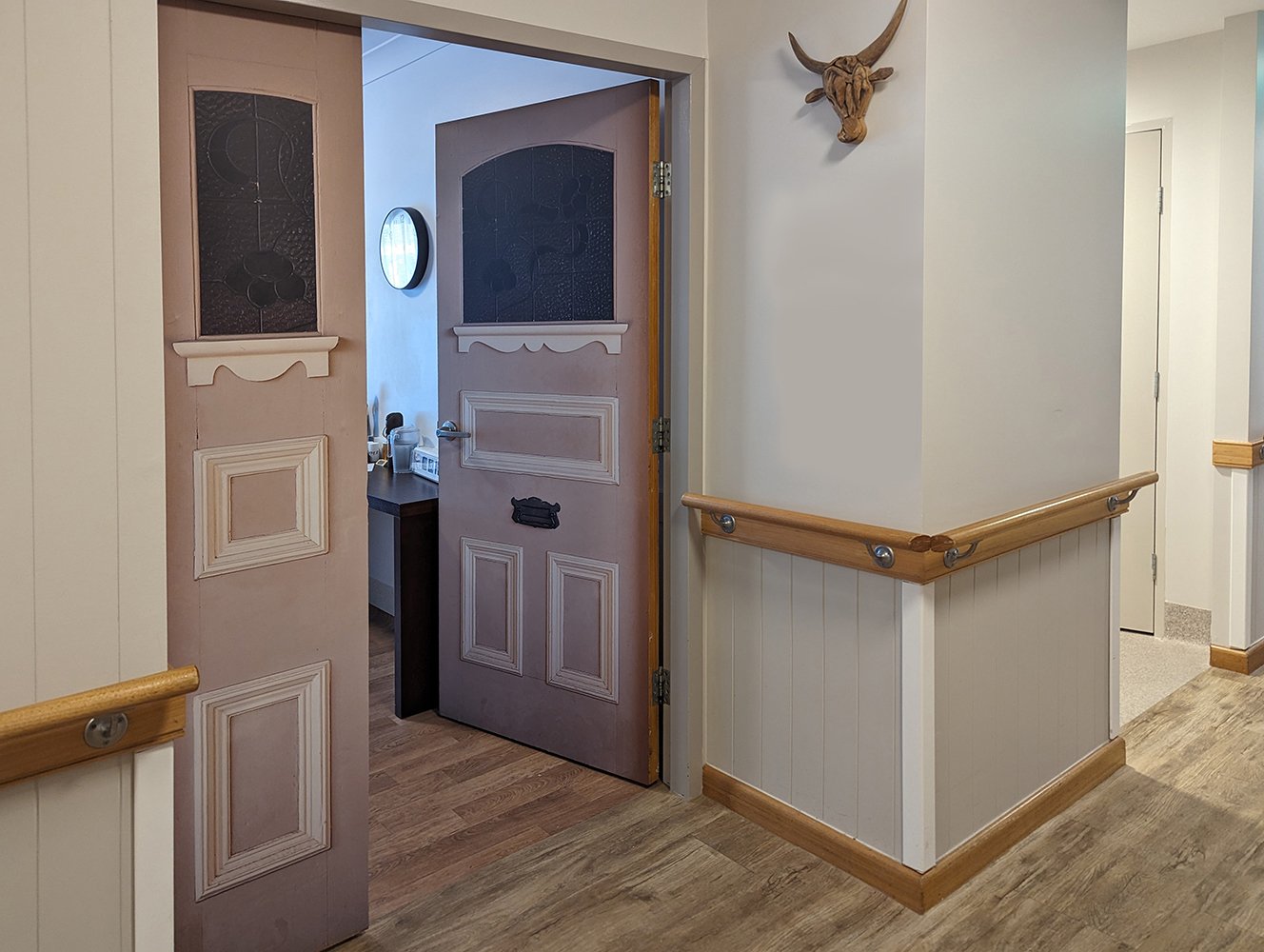 In some homes, resident doorways are comprised of double doors. One is a regular-size door and the second is narrower. The narrower door is used infrequently, such as when a bed is brought in or out of the room. These doors are colloquially called 'Cat N' Kitten' doors.
The elegant and dignified Cat N' Kitten Collection has been specially created to help elders at these locations feel at home.