How creating sensory-scapes helps everyone in long term care to feel more at home
Architecture and design are two of the least understood and underexploited areas in the toolkit to help elders feel at home in long-term care.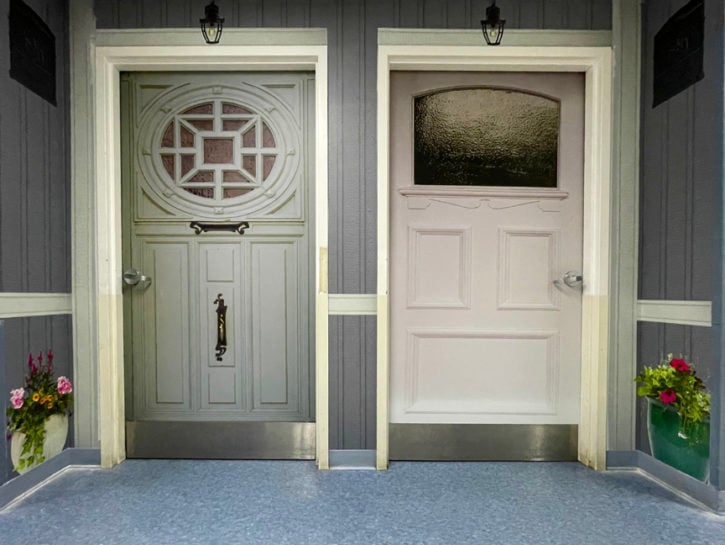 Too often decorating memory care spaces is treated as an afterthought or nice-to-have, sporadically adding a landscape mural or a few old pieces of furniture and pictures or decals for diversion.
The result is a missed opportunity to help everyone involved in long-term care feel more comfortable and engaged with their environment every single movement of every day.
There's no better person to talk to learn about what we miss out on than Kathy Hirsch, founder of Sensory-scapes in Ontario Canada.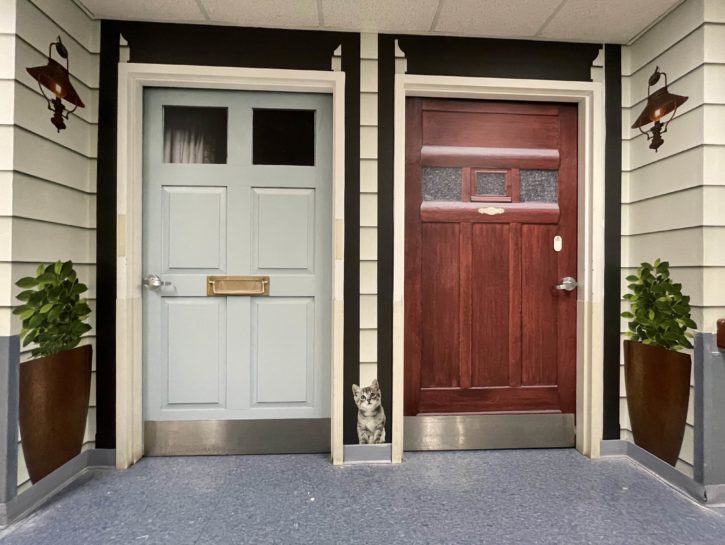 Kathy, can you share with us how you came to work in this field?
"I'm happy to! While Sensory-scapes is a young company, my motivation is a longstanding passion in my personal and professional life; my love of working with and supporting older adults specifically those experiencing dementia.
During my 25-year career, I have held varying roles within the senior care sector.
In each of those roles as well as being a personal caregiver to my mother, I consistently saw the effect of the environment on residents as well as staff, guests, and loved ones. Many of the effects were positive but equally, I observed the challenging residual outcomes of passive environments.
Early in my career, I was fortunate to be mentored by a pioneer in developing the Snoezelen philosophy to the long-term care sector in Canada. It took a great deal of qualitative work and education in those early years to showcase and communicate the unmistakable benefits of sensory input for seniors.
To this day, I am an advocate and believer in the importance of stimulating environments and sensory input. With Sensory-scapes however, I bring those resources into the everyday spaces in our homes where they can be experienced at any time, by anyone, with any level of ability.
Having worked with inspirational professionals who practice creativity in person-centric Recreation Therapy, I was motivated to create sensory-rich environments that also stimulate long-term memories, support other therapeutic practices such as music, pet, and art therapy, and bring joy to residents as well as staff, guests and families. This to me is the core of "Sensory-scape," to stimulate the landscapes of our everyday environments. The creation of a sense of "home" is paramount to the creation of an environment that is comforting, safe, and stimulating.
To me this just makes sense.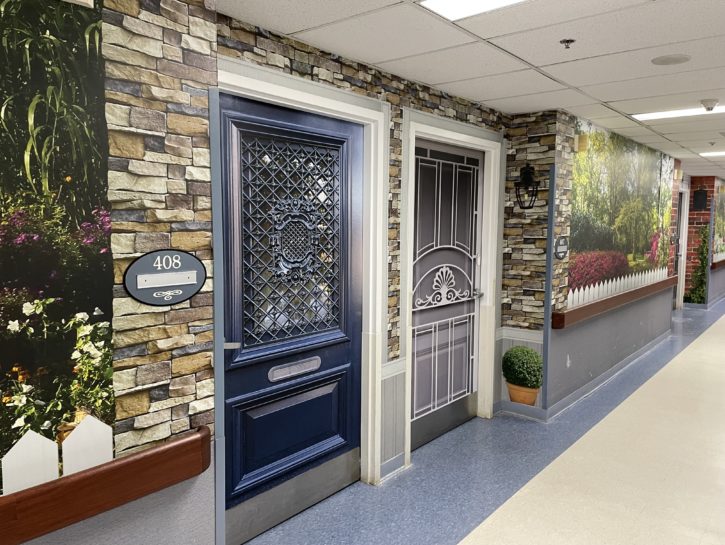 Wow, thanks so much. The simple act of explaining your motivation makes it abundantly clear how you connect the dots so that so many of the things homes are striving to offer to ensure meaningful engagement and good quality of life are integrated into a single cohesive experience. It reminds me of the Montessori philosophy and approach that has been so successful in education and care.
We recently worked on a project together combining True Doors and your custom Sensory-scapes at Fieldstone Commons. Can you tell us more about that project? What was the brief? How did it go and what have reactions been?
"The transformation of adding a True Door decal to a standard residential room door is instant, emotional, meaningful, and unmistakable. In my experience with True Doors, I have observed immediate changes in the interpersonal communication and interactions between residents and staff, residents and families, and residents with each other.
A sense of pride and individualism is often an immediate response for the residents.
At Fieldstone Commons the administration and staff were committed to creating a sense of "home" for the residents on the 4th floor. They were observing the outcomes of COVID on the residents and families and were aware of the positive impact that a fresh change in the everyday environment would bring to the unit.
Sensory-scapes worked with Fieldstone staff and residents to select each resident room door to match individual personalities, colour preferences, and styles. To enhance the concept we designed custom door surround murals that included brick and siding, shutters and lights, potted plants and mailboxes. Each "door" transformed into a porch. Each "hallway" became a neighbourhood.
Between the rooms, we created a fence line that overlooked yards filled with trees, flowers and scenes of nature. Each hallway represented a season.
The magic began during installation.
As we installed the murals and True Door decals, we observed residents who transformed before our eyes. Questions, conversation, praise, interest, and reminiscing became the chatter in the halls as we worked. Staff were excited, and a buzz went through the other floors and units. Family members discussed their childhood homes and walked the halls with their loved ones discussing the scenes.
During the installation, we saw residents become very curious and talkative. We noticed personalities that indeed matched the "home-scapes" we designed and True Doors we selected. We heard funny stories and jokes from residents and had one man who also participated in the installation of his door.
We also noted a language shift between staff and family members with residents. We were now hearing offers to take residents to their "home" as opposed to their "room" and referring to others residents as "your neighbour". In addition, staff were suggesting events like neighbourhood Trick-or-Treating at Halloween.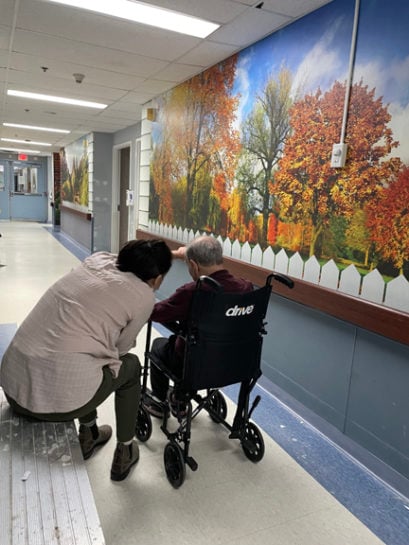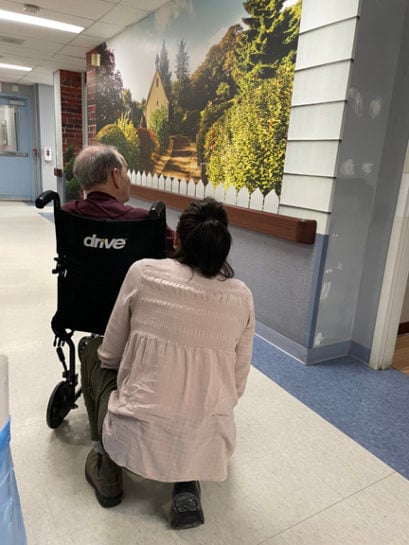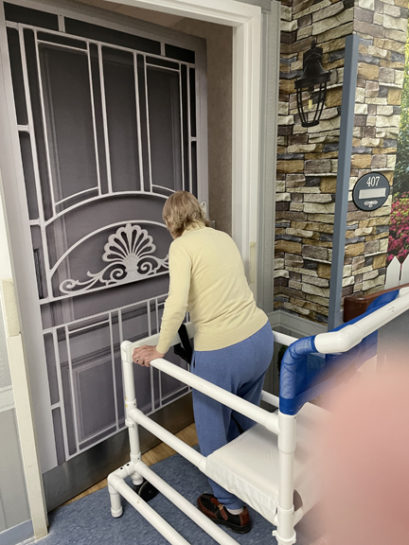 Great! I love installing here in the Netherlands. It's such a thankful experience. Have to say, I always find the passion you bring to your work infectious. It's so authentic- there's no hiding it - not that you should! To wrap up, can you share with us your hopes for the future of Sensory-scapes?
"The effect of environment on individuals is inarguable and I am continually grateful for the ongoing body of awareness and research that supports Person-Centric environmental design in the long-term care sector. True Doors has been an instrumental partner in exemplifying how to include residents, staff and families in decisions that can truly personalize a door and turn a room into a home.
The future of Sensory-scape is clear; to continue to better our products and services in line with feedback from the LTC industry, global research, and experienced best-practices. We will achieve this in part through partnerships and collaboration with industry innovators like True Doors.
The goal driving our vision forward is achievable, simple yet powerful; to improve the quality of life for all people living, working, and visiting LTC. With Sensory-scape we achieve this through the design and creation of Person-Centric surroundings that motivate, delight, interest and appropriately stimulate all who experience them."
Thank you, I appreciate your down-to-earth and diligent approach. And agree totally, keep doing what you are doing! Looking forward to a long and happy cooperation between True Doors and Sensory-scapes
Transform impersonal hallways into neighborhoods with homes.
Help people to recognize and find their own doors. Increase privacy and sense of safety. Stimulate reminiscence and social interaction. Help elders feel at home, and energize staff with a beautiful workplace.